Boobooks bookshop has been a fixture in Armidale, New South Wales, since 2006. John Rooney and Sally Rowe built a wonderful place for book lovers to meander and appreciate the written word. Boobooks customers will always be grateful for the years they put into providing Armidale with this much-needed space, and for all the books they collected, curated and recommended, immeasurably improving the lives of those living in and passing through town.
During a long road trip, we were discussing the imminent demise of the much loved Boobooks bookshop, as John and Sally were retiring. On our way back to Armidale we made a decision to go into business together and made an offer to buy Boobooks - and the rest is history!
We purchased the business in 2019 and haven't looked back since. Building on Boobooks' reputation for quality books, we have sought to embrace a wider collection of people with a fresh redesign and a philosophy of making Boobooks more than just a place for people in Armidale to buy the best books. Boobooks has become a hub for connecting people using ideas and events, in a manner which aids Armidale and Regional Australia to grow culturally and economically. #buyfromthebush #buyfromthebusharmidale
See you at Boobooks, Debby and Yvonne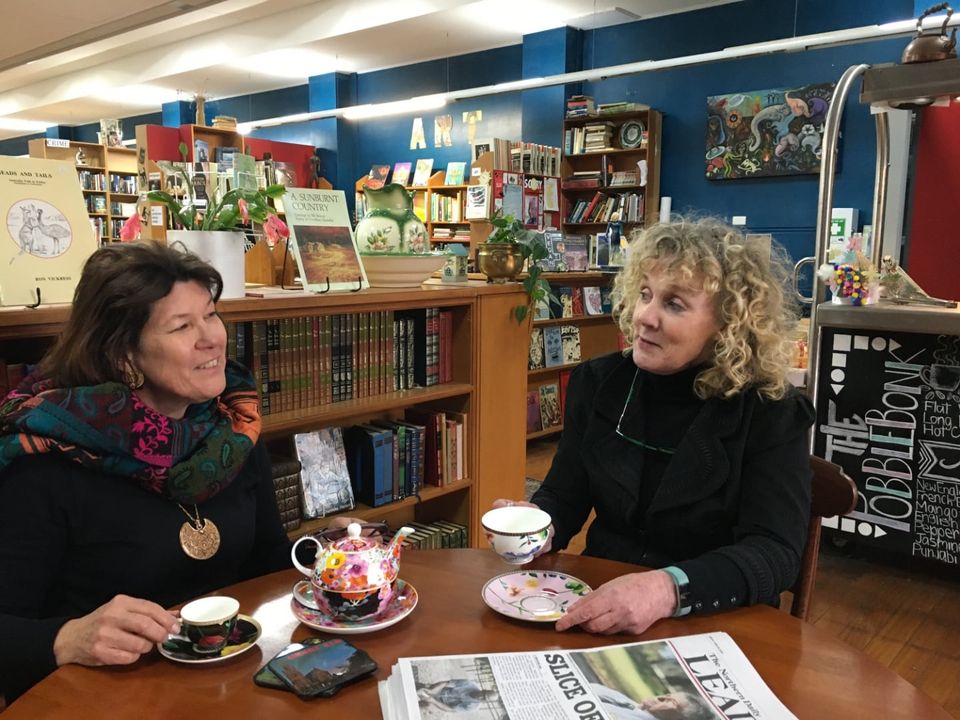 Drop into our cafe - open from 9am-1pm Monday to Saturday and on the last Sunday of the month during Armidale Markets in the Mall. Coffee, tea and cakes are available.
A Sci-Fi and Fantasy room to satisfy new and die-hard fans alike.
Regular 'Happenings' and events. Free-spirited conversation, wine flowing, live music pumping and all sorts of new people to meet. Sign up on our newsletter subscription form, on the Contact and Opening Hours page, and we can email you about upcoming happenings and events.
We now have our very own online store! We are adding more titles as fast as we can, but if can't find what you're looking for, you can contact us and we can see if we have it in the bookshop. There is free shipping on orders over $100 and in-store pick up is free, so spend more on books and less on shipping! #buyfromthebush #buyfromthebusharmidale
Gift cards are available for purchase.