Locals love our fantasy and science fiction room at Boobooks!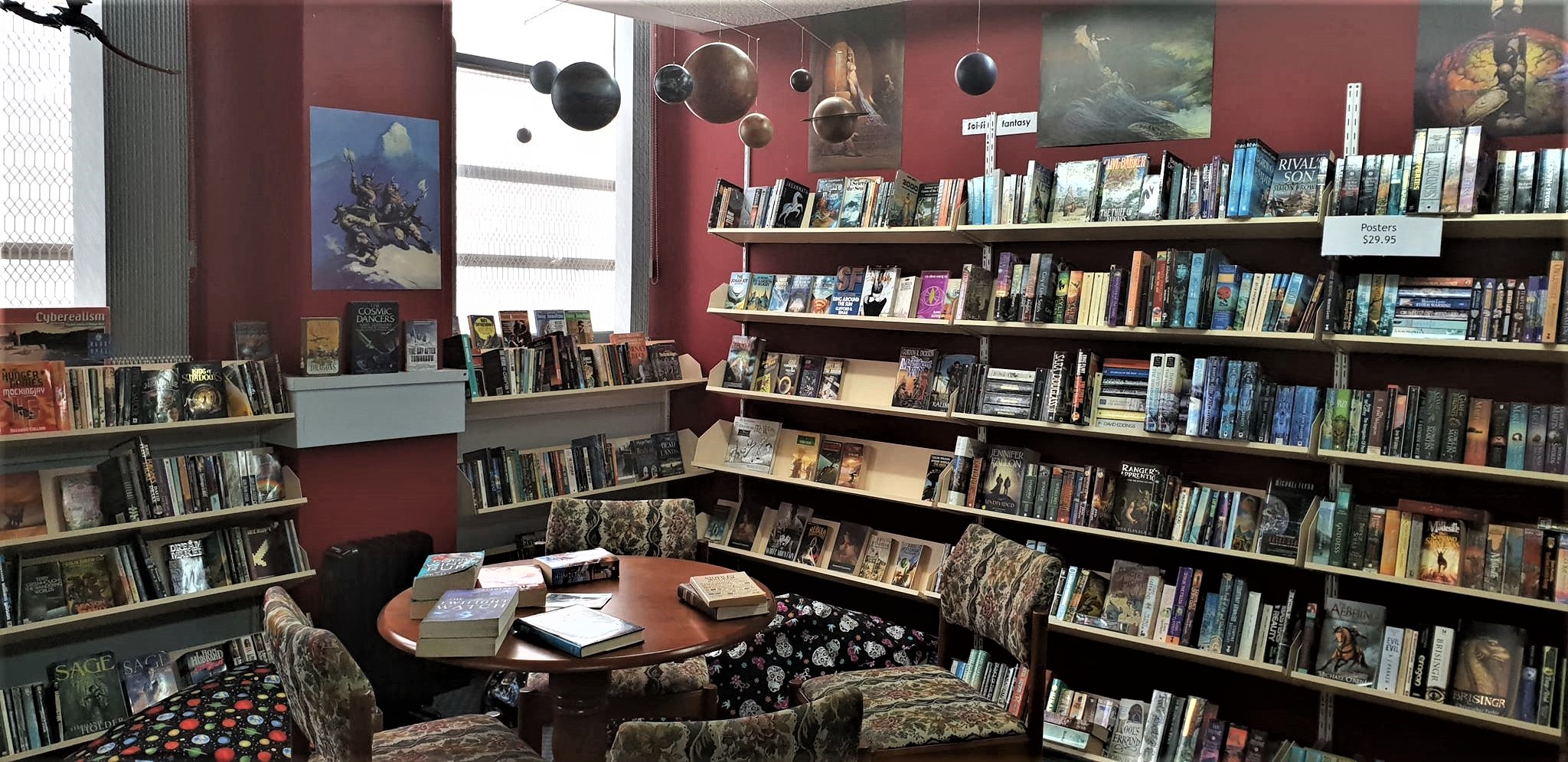 We have hundreds of old classic science fiction and fantasy as well as more modern titles. If you want to ride on a dragon or in a spaceship you can find a book to take you there.
But even if you can't visit our bookshop, you can access our books online - we are busily working to list more titles. And if what you are looking for is not listed online, you can contact us either by phone or email, and we can check our bookshop shelves.